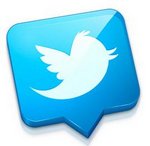 Corinth Twitter Account
Keep up with Corinth activities and events now with Twitter.
Those interested in keeping up with the Corinth School District activities, events and news now have a new venue to do just that by following the district on Twitter. These messages, or Tweets, are available to anyone interested in reading them, whether logged in or not. Followers receive every one of the Corinth School District messages in their timeline – a feed of all the accounts they have subscribed to or followed on Twitter.
To keep up with the Corinth School District Twitter account, either read the timeline on the district website at www.corinth.k12.ms.us or subscribe to the CorinthSchools(http://twitter.com/CorinthSchools) Twitter account.